Indiana Funeral Education Foundation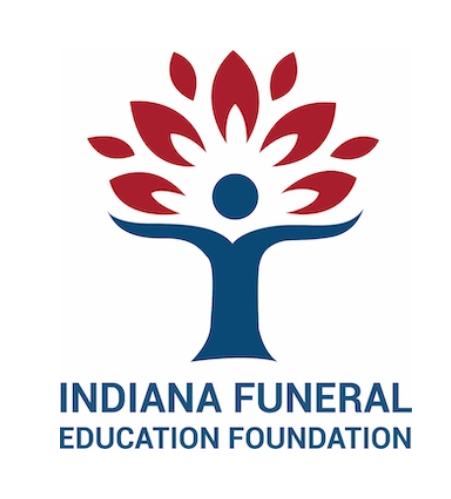 The mission of the Indiana Funeral Education Foundation is to support the membership of the Indiana Funeral Directors Association with lifelong learning through professional development scholarships and student scholarships for those entering the funeral profession.
What does the Education Foundation do you ask?
Support the funeral service practitioners of today - helping them to better serve their communities.
Secure the future of the profession by helping recruit and train those wanting a career in funeral service.
CLICK HERE for scholarship information

The Indiana Funeral Education Foundation is committed to excellence in funeral service education and is proud to offer five (5) $2,000 professional development scholarships. These scholarships are available to any member of IFDA - licensed and un-licensed firm staff, individual, senior, and associate members.
The Indiana Funeral Education Foundation also awards four student scholarships for a total amount of $12,500.
There are many ways to contribute to the Indiana Funeral Education Foundation:
Monetary Donation

Become an Isaac Ball Fellow for $1,000 and then continue on to become: Distinguished $2,500, Diamond $5,000, Emeritus $10,000

Donate to the Silent Auction at Convention
Play in the Annual Jerrit Clayton Classic Golf Outing
Be a sponsor at the Annual Jerrit Clayton Classic Golf Outing
What is an Isaac Ball Fellow?
An Isaac Ball Fellow is one who has contributed at least $1,000 to the Indiana Educational Foundation. These contributors are the cornerstones of the Foundation. This level of commitment is named after Isaac Ball, the first president of the Indiana Funeral Directors Association who served from 1881-1882. The donation can be made either as a lump sum or in installments. The funds are placed in a separate and permanent endowment fund. Only the interest earned from the fund is used. The earnings fund a funeral service scholarship or other work of the Foundation as authorized by the Foundation board. Distinguished $2500 | Diamond $5,000 | Emeritus $10,000
The Indiana Funeral Education Foundation is a tax deductible 501 (c)(3)